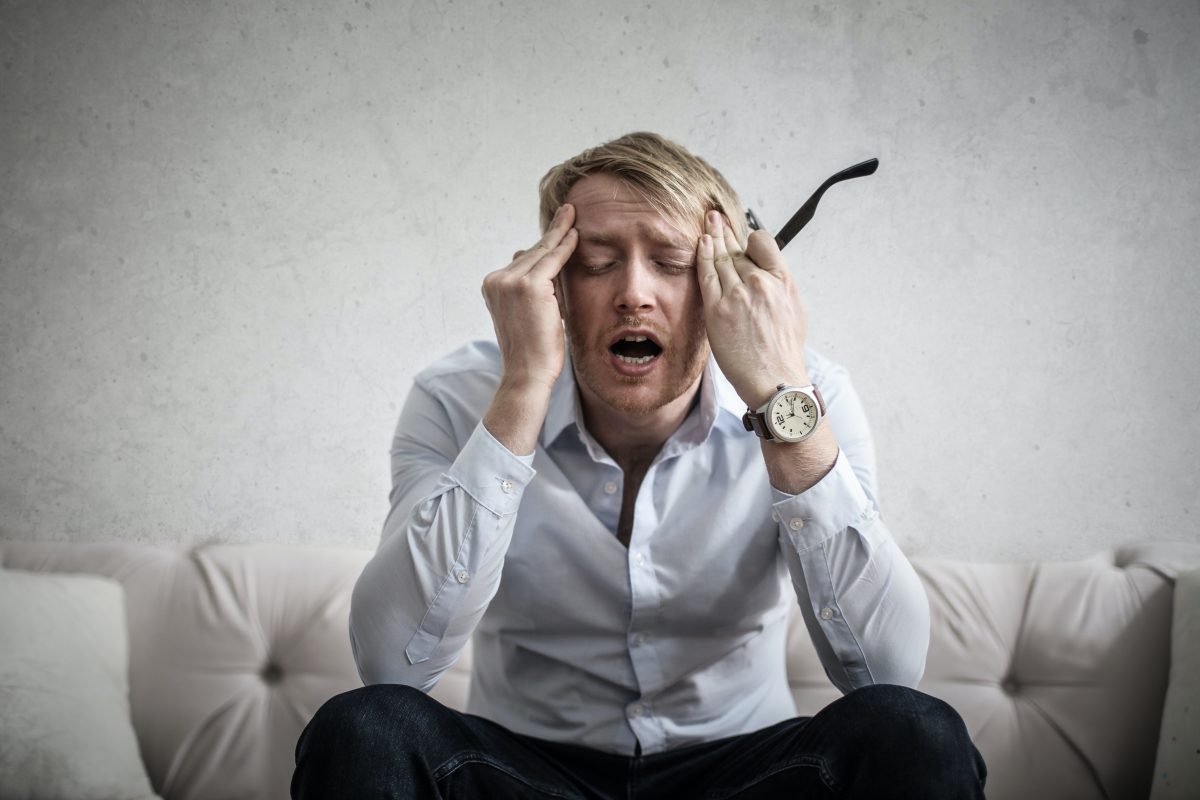 "I'm just too busy!"
When it comes to managing stress, we've all been told how important self-care is.
From getting regular exercise and restorative sleep…
…. to hanging out with family and friends….
…. to carving out some personal space for a hobby, reading a novel, or just relaxing.
But for many of us, actually doing this feels impossible because THERE'S JUST NOT ENOUGH TIME.
If you feel that way yourself, here's a question to ponder:
Are you 100 percent sure?
What if it's a false belief that's holding you back?
There's one way to find out: Try an experiment that tests your assumption.
We'll give you an example.
In a 2008 study from Leeds Metropolitan University, scientists found that when people exercised at work, they were more productive compared to the days they didn't exercise.
Specifically, the participants scored 15 percent higher in their ability to meet both time and output demands. They also reported feeling less stressed and happier with their job.
How to Do It 
✅ Step 1: Choose a self-care practice you'd like to start doing (or do more of).
✅ Step 2: Write down what you're worried will happen if you start doing it. (Examples: You'll be less productive at work; you'll let people down; your house will fall apart.)
✅ Step 3: Create a way to measure how you'll know if your initial concerns are true. This could be a simple 1 to 10 subjective rating.
Don't like it? You can stop doing it, or try another approach.
One other key here…
Don't get overzealous.
When adding your activity, start small. Choose an amount of time that feels REALLY easy.
Seriously.
On a scale of 1 (no way you're ever going to do it) to 10 (so easy it's almost laughable), you should be a 9 or 10 on your ability to follow through.
This might mean just 5 minutes at first. While that might not seem meaningful, it'll help ensure that you (or your client) will actually take action.
If you have success, you can always add time and continue the experiment.
This really does work.
Check out this example from a client (who gave us permission to share it). It's taken from his iPhone, and it shows his daily average steps each month for last 20 months.
Back in early 2021, he was working out for an hour a day, three days a week (lifting weights and hitting the Air Assault bike). But he was only averaging about 2,500 steps per day.
And though he wanted to move more, he just didn't think he had time because of his job.
Then he tried an experiment.
He started with "really easy" (a 9) which, for him, was walking to the end of his neighborhood and back each day (about 12 minutes). Quickly, he jumped to about 4,500 steps per day.
As he saw improvement—and no dropoff in his work performance—he began to believe he could do even more. So he started trying to get in a 3-mile walk most days, in addition to his regular workouts.
Some days it rained or he was sick—and he didn't make it. On other days, though, he walked farther.
He progressed from there.
Over time, you can see how this practice has taken hold. Even in "down" months, he's now taking significantly more steps than when he started.
In fact, his latest results (August of 2022) show that, overall, he's gone from being relatively sedentary to being pretty darn active (9000+ steps a day!).
Yet nothing else in his life changed, and there aren't suddenly more hours in a day.
It all started with "baby steps"—and the willingness to experiment.
Again, this isn't just about exercise.
You could also use this approach for making time to meditate, take a hot bath, enjoy a hobby, or just get in a daily dose of fun (however you define that).
Any of which could help lower stress and anxiety, improve your physical, mental, and emotional health, and make life more fulfilling.
Call a Coach!
Do you feel like you need more help or the support of a coach to help you create manageable and sustainable structures to support you in your Stress Management?
Give us a call to schedule a 1-1 to chat about where you or at and start creating healthy structures to help you Live Better every day!
Yours in health
Donald and the Plett Sports Clinic Team
Kudos: This content is from our partners at Precision Nutrition Inc.